I know it has been awhile, but the holiday's took me over and now I am back! :) Wednesday we had some snow and I took the kids out on the porch for about a half an hour (it was super cold) and got some pics for Max's first snow day.
He loved it, can you tell....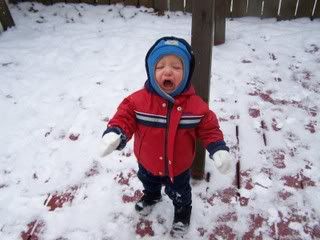 Hailey riding her sled on the flat porch. It wasn't very satisfying, so maybe next year we can go sledding for real.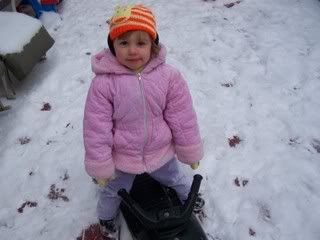 This is my attempt to get them both to sit still for a picture. Hailey won't look at the camera, but Max is pretty good.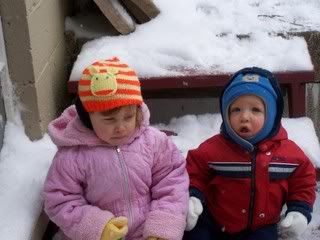 I did get them both on the sled. They were actually fighting over it, and this was a compromise (it worked for exactly 2.3 seconds)
We also went into the front yard and made a 6 inch snow man, but he fell apart before I could take a pic. I find it crazy that this was less than a week ago, and today we went to the park because it was 70. Gotta love global warming!