I went to get Hailey from her nap today, and I always put Max in her crib so that I can get her out and dress her, and as usual she wanted to snuggle her brother before I got her out. It just looked so cute that I took some pictures, and thought I might share.
Here is Hailey offering me her extra bink (she gets 3 at nap time, one for her mouth and one for each hand) I know that breaking the bink habit is imminent, but she only uses them at sleepy times and I am just too tired and she sleeps so well. Call me lazy, I can take it :)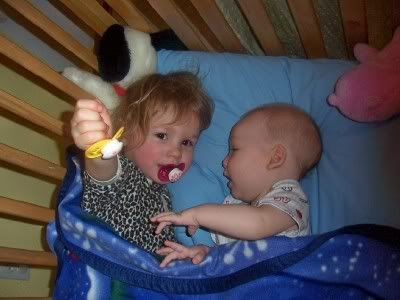 "You know you want a big slimy kiss big sis..."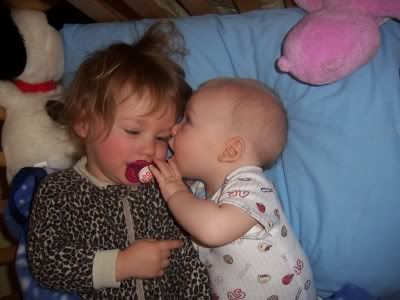 I was trying to get Max to smile, but Hailey couldn't handle a picture being taken without her...I think it is still pretty cute.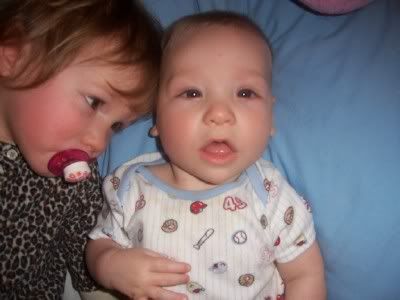 Tomorrow I hope to be able to update you on potty training! It is going VERY well and if we can accomplish it soon I may be able to keep the rug in my living room :)