I have been tagged, so here is what happens when I go to
Wikipedia
and type in my birthday (April 13) without the year.
Three Events
1902-James C. Penney opens his first store in
Kemmerer
, Wyoming (I used to work there)
1970-An oxygen tank aboard Apollo 13 explodes, putting the crew in deadly peril
1997- Tiger Woods becomes the youngest golfer to win the Master's Tournament (for the hubby)
Two Important Birthdays
1743-Thomas Jefferson
1964- Caroline Rhea (I love her)
One Death
1939- Grey Owl-proponent of nature conservation
One Holiday or Observance
Aerosmith
Day in Massachusetts and every now and then Friday the 13
th
(like this year)
I have also been challenged by Kim to post pics of myself as a kid and I will do my best, but my scanner doesn't work and I am not as good of a photographer as others, so
taking
a picture of a picture proved difficult.
This is a baby pic of me and my
PaPa
...he passed away in Oct 2003, and I miss him, so this is one of my favorites.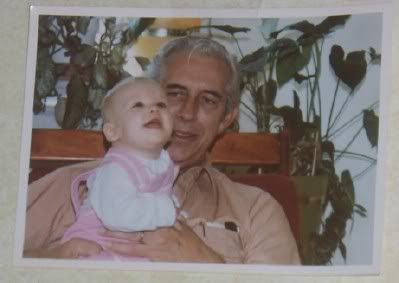 I am about five or six in this picture...I also have the Dorothy Hamill, it was big back then.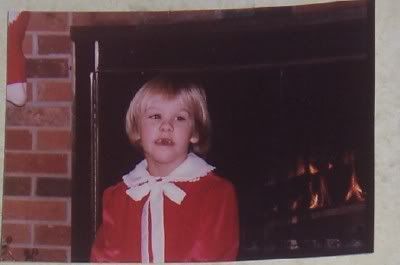 I tag Jennifer and Alicia on here and I will
repost
on
Myspace
and tag Wendy and Jessica. That is four and my blog
karma
is clear :)