In my last post I mentioned that my birthday is coming up, and my hubby and mom have been asking me what I want as a present. To both of them I said I would like an afternoon alone to get a much needed massage (that is already paid for, thanks to a baby shower gift), and they both laughed at me. I wasn't kidding and I am a little sketchy on why this is so funny, so I ask, "Am I crazy?" Their reactions have made me feel even crazier because I am starting to believe that I will seriously not have a moment alone anytime in the future. I am going to go downstairs and eat some M & M's and sulk...
By the way, Max ate (by this I mean spit on his bib) bananas (his first solid food) today. It was momentous and adorable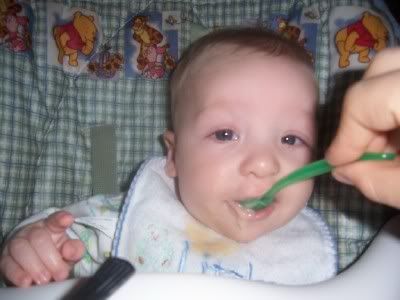 And also a bit traumatic........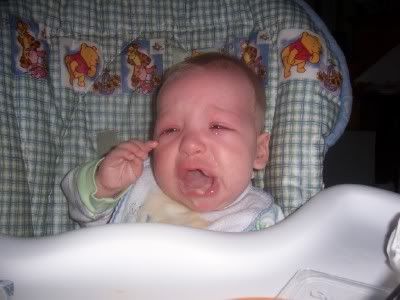 I felt bad for the poor little guy
because
I think I tried a bit too close to nap time.
Tomorrow
we will try earlier :)