Not much is going on with us Petersons, but dinner last night was an expression of Hailey's artistic instincts (which she gets from my sister, not me) and I took some pictures of her ketchup painting. It looks a bit bloody and was VERY messy. I thought, Kim is going to freak, as I was taking the pictures, so these are for you and Sophie :)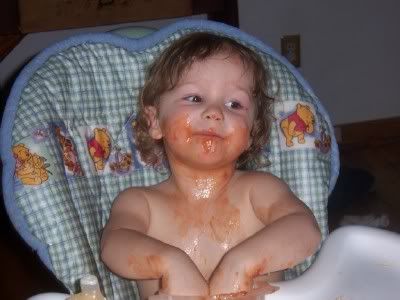 "Oh no! What did I do!"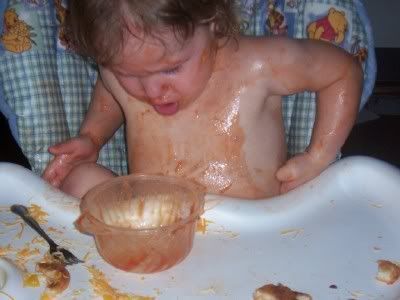 This is after she rubbed her eyes. I felt bad for her, but was laughing too, I am so mean.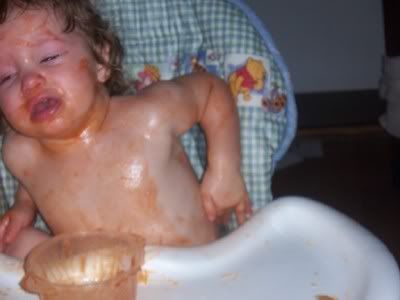 The beginning of the clean up. Needless to say, she went straight to the bathtub afterwards :)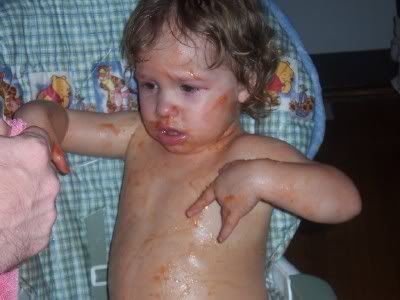 Have a great day everyone and I will blog soon about a new delimma that I don't have time for at the moment (Hailey needs to be threatened to take a nap at the moment)