My baby is 6 months old today and as before...my 6 favorite things about my tiny man:
1.Max is the cuddliest person I have ever met. He loves nothing more than to bury his face in my neck and have a good snuggle.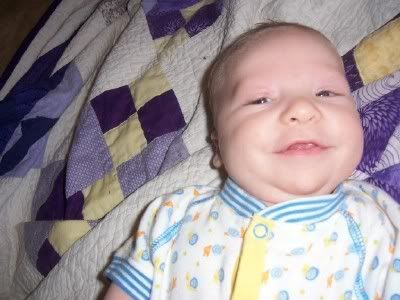 2. He is
constantly
giving me "kisses". These consist of open mouthed slobbers, but I can see the intention in his eyes.
3. He loves his sister and puts up with her not sharing, and actually laughs most of the time when she is tries to crush him or randomly screams his name into his face when she walks past him.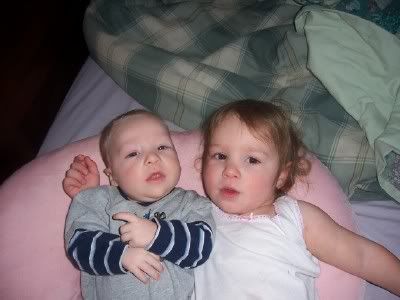 4. He isn't shy and loves almost anyone to hold him. He is a love sponge :)
5. He is very ticklish and loves to be tickled on his sides.
6. And finally because he puts up with his tired stressed out mommy and doesn't complain when I am holding him and chasing/scolding his sister at the same time. Max is always content to be along for the ride :)
I love you Max-
asaurous! Y
ou will always be my little man, and I am so blessed that you came into my life. I cannot imagine for a moment not having your sweet face to look at.
Six months ago today this was you, and I have been a goner ever since.