Hailey has always been very helpful with Max, so I was not surprised the other day when she insisted on helping me feed him. She actually did a very good job and I took some pictures of it.
She took the shovel-it-in approach and Max didn't seem to mind.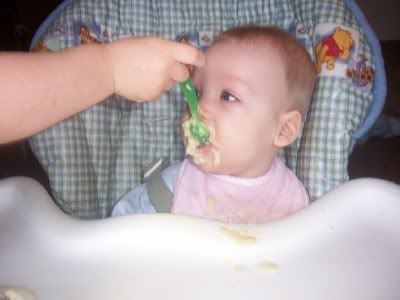 She was very careful to get the extra around his mouth because we don't waste food :)
Max is happy and full and wondering why Hailey has no clothes on (She had just finished eating and insisted I take off her "yucky" clothes.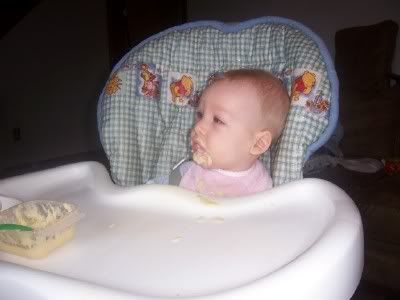 We are going to Gatlinburg this coming weekend, so I will try to blog again before then, but with packing I make no promises. Later!