We got Hailey a sand and water table for her birthday back in April, and yesterday I got motivated to actually get it out. The kids were angels at
Lowes
to get sand, and my
impatient
streak made me try to put it together last night. However, I soon discovered that it was going to take some handy-woman skill that I didn't
think
that I had, so I asked Cam to do it. He didn't (forgot), so this morning as Max was napping, I got the drill out and tapped into my inner Barb Vila :) There is a washer missing (so there is a tiny
bit
of leakage) and I stripped all the screws (so it cannot be taken apart), but it works and Hailey LOVED it. Luckily towards the end I got the camera and got some very cute pictures of my little sand flea.
She is so excited and having so much fun. Just look at how filthy!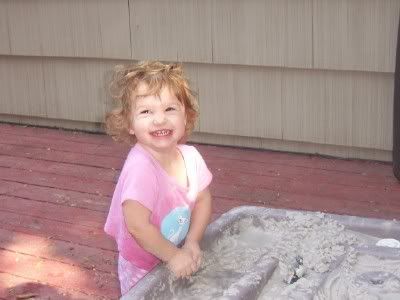 You can see the damage that she did. The sand and the water were originally separate, but that was apparently not the way it was supposed to be.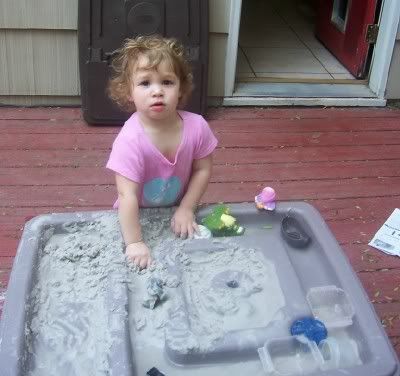 She worked so hard and was so focused. I was actaully quite impressed.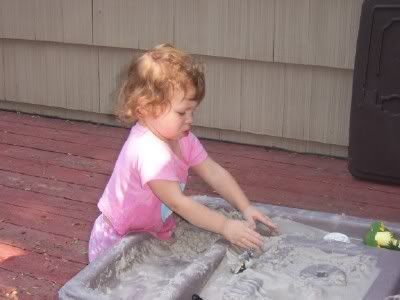 As you can see, dragon had lots of fun as well :)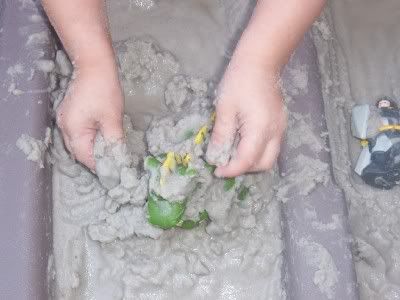 Last night of sleep training was good (only 30 minutes), and Max is actually napping better, so YEAH! Hope everyone is having a great week! The pool opens this weekend and I am am SO excited.