This is my last try at a pic of Max. This blogger thing is confusing for me, and I can't seem to find help, so if you know what I am doing wrong, please help :) I also cannot figure out how to put the blogs I frequent on my page or how to find someone's blog. I believe a friend of mine blogs here as well and I would like to find his page. Here goes with my last try at a Max pic.....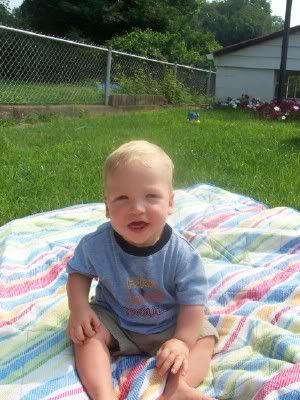 YEAH!!! I think it worked!!!
By the way, Hailey peed in the potty twice this morning and I was finally able to impress upon her the fact that she gets an M&M for doing so. Potty training is looking doable, because I saw a little light in her eyes and a flicker of understanding about the process!! She may not be in diapers forever after all.